Optimal heat recovery and excellent cooling output for your milk cooling tank
With the heat recovery system of Ecolacteo you will optimise heat recovery, cooling output and the electricity consumption of your milk cooling tank.
Procedure
Heating and cooling in one cooling cycle. The Ecolacteo heat pump takes all the heat from the milk and transports it completely to the water storage room. The flow meter guarantees a water temperature of 50 to 55°C at the exit of the heat changer. The water in the storage tank heats quickly regardless of the ambient temperature.
When the water is completely at its temperature, the ventilator(s) will start. The thermostat activates the condenser and the condensation pressure and the electricity consumption will fall and the cooling output will rise.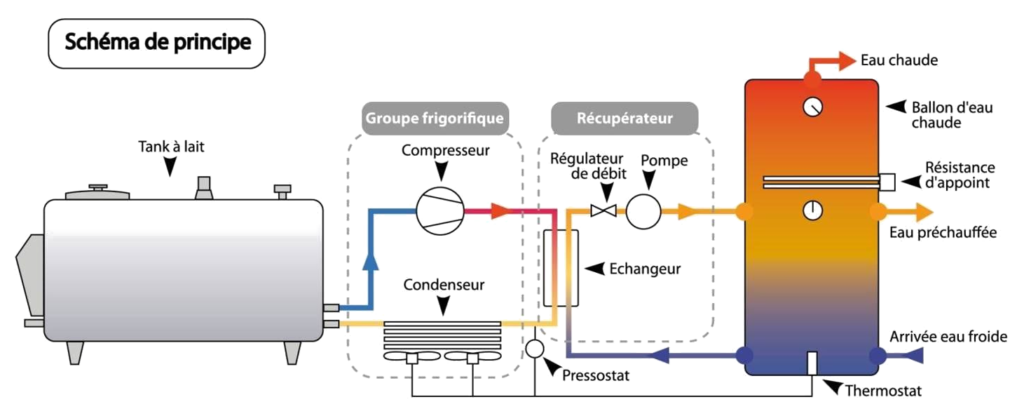 Advantages
REGENERATES THE FULL AMOUNT OF HEAT QUICKLY.
– One litre of cooled milk= one litre of warm water
GUARANTEES THE LIVESTOCK FARMER:
– more warm water immediately after the start of the milking session
– warm water in all seasons, even in periods with less milk
– a high cool technical efficiency
ADAPTS AUTOMATICALLY TO THE CIRCUMSTANCES OF THE COMPANY
– with limited water usage the heat pump works less long
– with higher milk amounts the system will quickly switch to cooling
The product
Ecolacteo offers three modules for cooling groups till 15 hp for wall or floor fixation.Storage tanks for warm water of 300, 500, 750 or 1,000 litres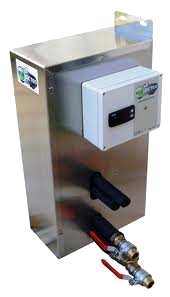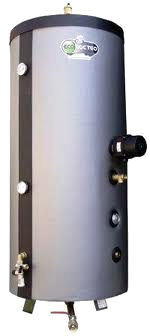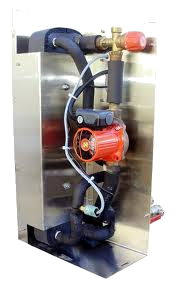 Free advice or estimate made to measure on 02/395 85 00 or via info@limko.be